Bibcock Taps
The bibcock tap is a type of faucet that has a nozzle that can be turned down to provide water from a hose.
This type of faucet is often wall mounted but can also be attached to a deck. Bibcocks are best for use in the kitchen, but there are also outdoor versions.
There are a few common problems that can happen with bibcocks. Some of these problems include a washer that is not working, a thread brook inside, and leaks. These problems often occur as the bibcock gets older and the only way to repair them is by replacing the bibcock. To replace a bibcock, you must turn the water supply off and clean the water supply pipe.
Bibcocks are available in two different styles. Bibcocks can come with two different types of nozzles, such as pillar cocks and two-way bib cocks. Both types of bibcocks are suitable for both wash basins and toilets. Pillar cocks are the most common type of bibcock, but there are also different types of pillar cocks. They are available in different sizes, but the standard size remains 15MM.
Another option is the traditional range. The traditional collection features handcrafted crosstops with porcelain inlays. The "Traditional" range is designed with the English countryside in mind. It also uses solid unleaded DZR brass and ceramic cartridges. The bibcocks are highly durable and have a lifetime warranty.
Traditional bib taps are characterized by a traditional look, with crosshead handles or levers. A more modern bib tap can be found in a chrome finish. It may be installed on a standpipe or wall. Some bib taps also have hot/cold water mixers.
Cone valves are also an option for gas taps. These valves have a 90-degree range of motion and are often found in higher-end water systems. Their handles are parallel to the gas line when they are open, and perpendicular when closed. They also come with a large nut.
There are different types of thermostatic mixing valves for different types of applications. Some models come with color LEDs to indicate the temperature. Others have buttons and levers. These controls are often electronic. Some taps even come with color indicators. They can also be installed in industrial settings. This allows users to easily see the temperature of water. This makes it easy to control the temperature of water in your bathroom. The bibcock range offers a wide selection of styles to suit any type of setting.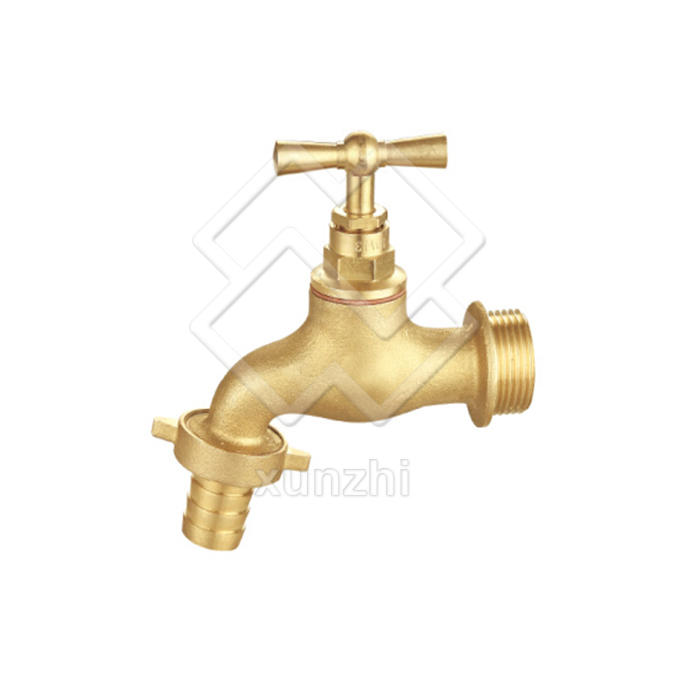 Product Details
| | |
| --- | --- |
| Location: | China |
| Business Type: | Manufacturer, Exporter |
| Brands: | Xunzhi, OEM |
| Certificate: | CE, ISO9001:2015 and etc. |
| Terms of payment and delivery: | Pay 30% deposit before producing and70% balance against copy of documents |
| Minimum order quantity: | No minimum  |
| Price: | Consultation |
| Packing details: | Box Packages |
| Delivery time: | 10~25days |
| Payment method: | Common way is by T/T. L/C is also acceptable. |