Different Types of Radiant Heat Manifolds
Radiant heat manifolds can be used to provide comfort to your entire home and are essential for heating large areas. A radiant heat manifold includes valves and other components to regulate the flow of water through different circuits. The manifold is equipped with a flow meter and includes a PEX loop with a graduated cylinder on each port. This device measures water flow in Gallons per minute and is used to balance the water flow through the various circuits.
A radiant heat manifold can be used in hydronic,
snow melting, and baseboard heating installations. They include all of the essential components for a complete system. This reduces the amount of complex piping and other components required. Manifolds are also ideal for many types of installations, including those with concrete slabs and heated floors. They're a convenient and cost-effective way to heat your home. Read on to learn more about the different types of radiant heat manifolds available.
Radiant heat manifolds can be mounted anywhere, including under a PEX pipe. A compact design allows for safe mounting in tight spaces and is easy to install in manifold boxes or 3 1/2-inch walls. You can also use these manifolds in thermostatic control stations and BTU meter mounting sets. You can also choose to install a return side actuator alongside the thermostat. This allows you to regulate the temperature of your system independently from the thermostat.
Choosing the right type of radiant heat manifold depends on the needs of your home. Some manifolds come preassembled, and others come with a number of loops. Some of these are made of copper, which is corrosion resistant and dezinfication resistant. They also resist stress corrosion and give you excellent heat resistance. If you're planning to use radiant heat, choose a manifold that has the right body diameter.
One of the most common radiant heat manifolds is the Radiant Heating Manifold. It is designed to distribute fluid in a closed loop heating system and displays its temperature. The manifold is easy to install and includes connections. You can use it in any location with PEX tubing, and it has multiple ports that make connecting the various loops to the manifold easier.
Radiant heat manifolds are a good solution for distributing water in large areas.
They are commonly used for snow melting applications and radiant heat. Plumbing manifolds are composed of end caps, fittings, and adapters. A manifold with separate shut-off valves controls both supply and return water. The manifold's double structure is especially helpful for distributing water in large areas. The two types of manifolds are Supply Manifolds and Return-Manifolds.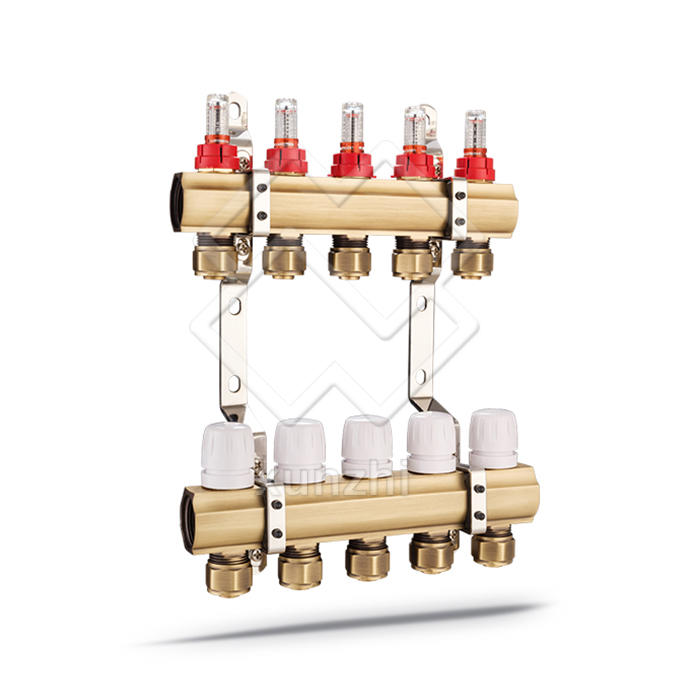 Product Details
| | |
| --- | --- |
| Location: | China |
| Business Type: | Manufacturer, Exporter |
| Brands: | Xunzhi, OEM |
| Certificate: | CE, ISO9001:2015 and etc. |
| Terms of payment and delivery: | Pay 30% deposit before producing and70% balance against copy of documents |
| Minimum order quantity: | No minimum  |
| Price: | Consultation |
| Packing details: | Box Packages |
| Delivery time: | 10~25days |
| Payment method: | Common way is by T/T. L/C is also acceptable. |