In order to further increase the degree of talent recruitment and intelligence, strengthen the team of young talents in Yuhuan City, and jointly write a new chapter of win-win development of political and school cooperation, on the afternoon of April 22, Chumen Town took the initiative and took the lead in holding the "Government, School and Enterprise" held in Taizhou Technician College. Hand in hand, jointly educate high-skilled regional talents" Government-School Cooperation Agreement Signing Ceremony and Recruitment Seminar.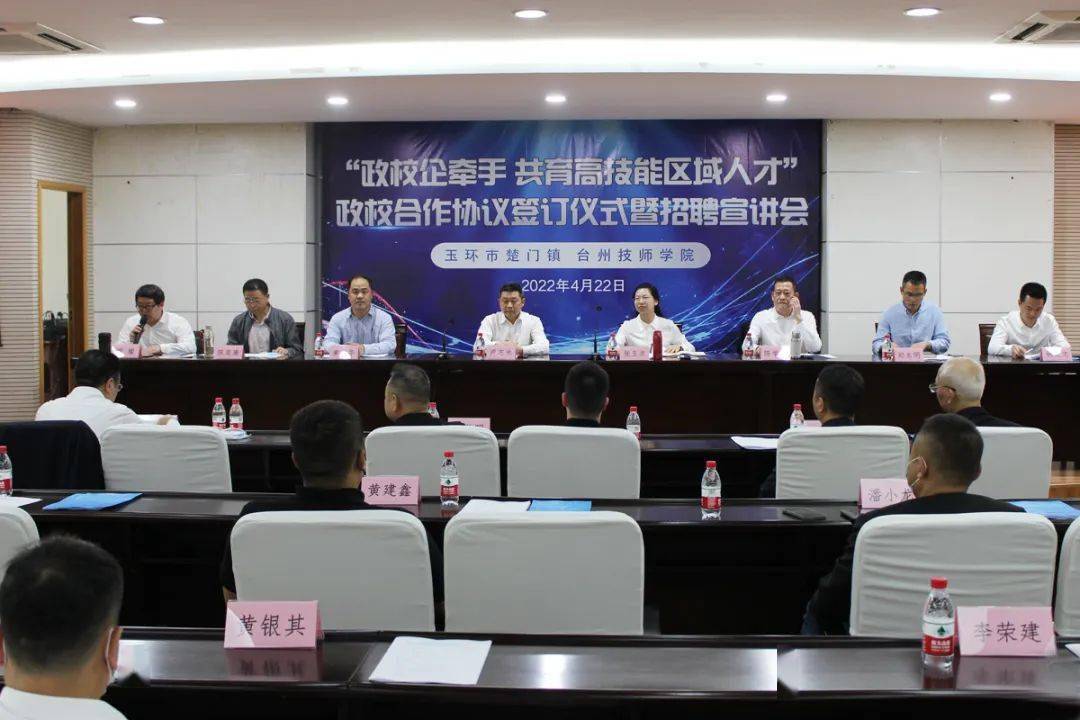 Zhang Yujie, Member of the Standing Committee of Yuhuan Municipal Party Committee and Secretary of the Party Committee of Chumen Town, Lu Zhimi, Secretary of the Party Committee and Dean of Taizhou Technician College, Chen Xuelin, Chairman of the Chamber of Commerce of Chumen Town, Yuhuan City, Chen Yikang, Deputy Director of the Human Resources and Social Security Bureau of Yuhuan City, and member of the Party Committee of Chumen Town Zheng Yongming, Lin Dingzhi, Member of the Party Committee and Executive Deputy Mayor of Chumen Town, responsible comrades from relevant departments of the college, heads of 12 enterprises in Chumen Town, teachers and students at the school attended the event.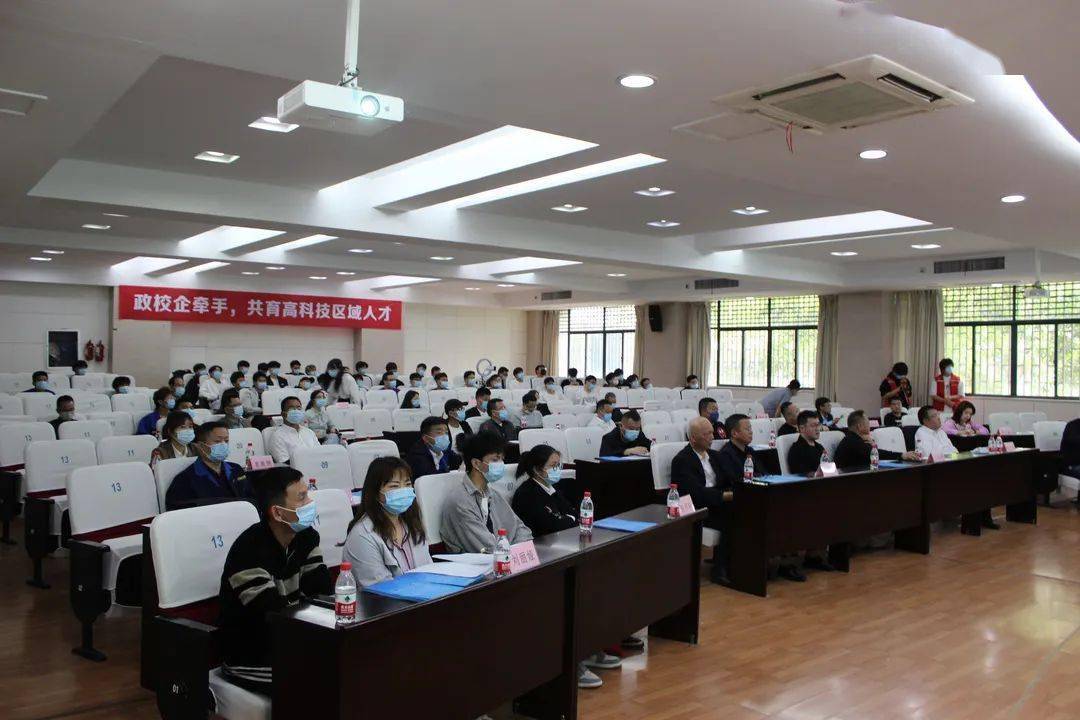 A licensing ceremony was held on the spot and a political-school cooperation agreement was signed. Taizhou Technician College will become a high-skilled talent training and advanced technology R&D and promotion base in Chumen Town, and Chumen Town will also become an off-campus practice and scientific and technological achievement transformation base for Taizhou Technician College.
Zheng Jiangjing, deputy director of the Yuhuan Talent Service Center, gave a presentation on the city's 2022 "Young Talents Gathering in Yuhuan" series of policies from the aspects of resettlement subsidy, room ticket subsidy, employment subsidy and apprenticeship training subsidy.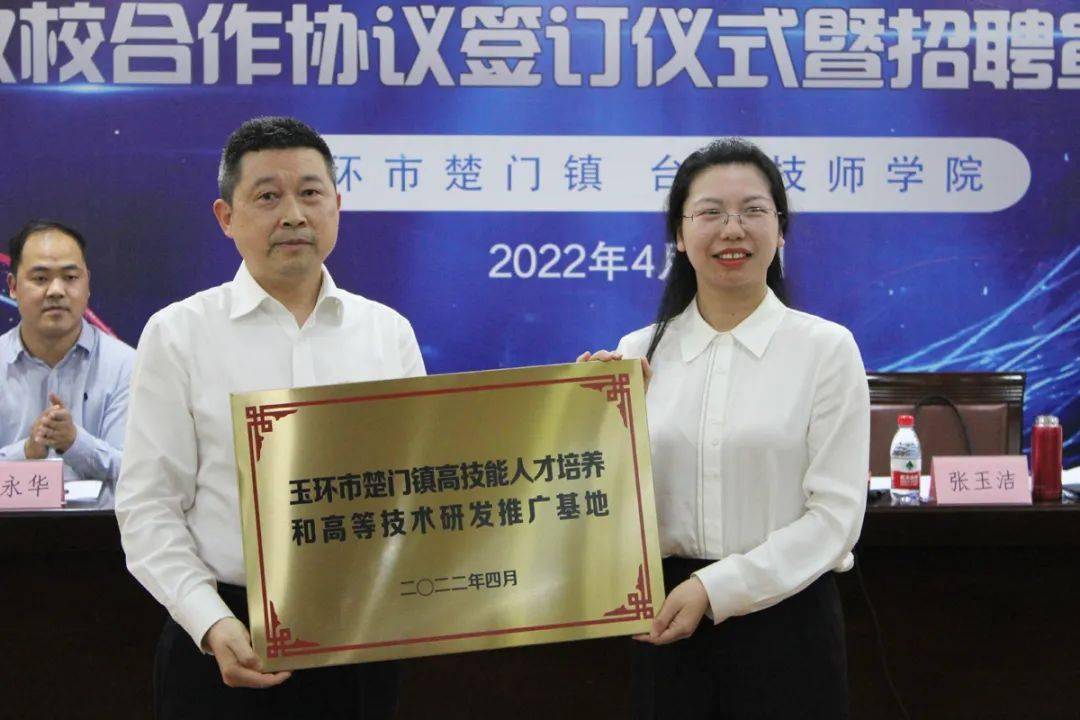 The heads of 12 enterprises including Taizhou Xunzhi Metal Products Co., Ltd., Zhejiang Jingjing Group Co., Ltd., and Taizhou Zhuanghuang Auto Parts Co., Ltd. introduced their enterprise types, business conditions, development prospects, required talents and talent development policies in turn. Let the students have a preliminary understanding of the company.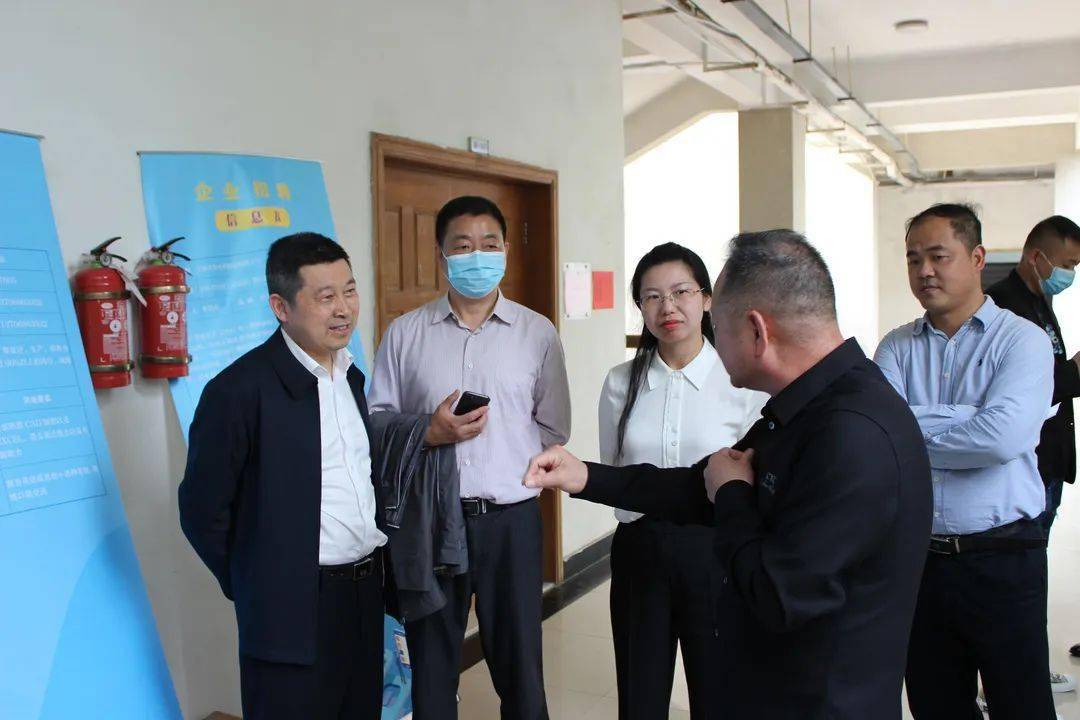 At the event site, various companies also set up recruitment "booths" in the classrooms, and students actively submitted their resumes and selected their favorite companies.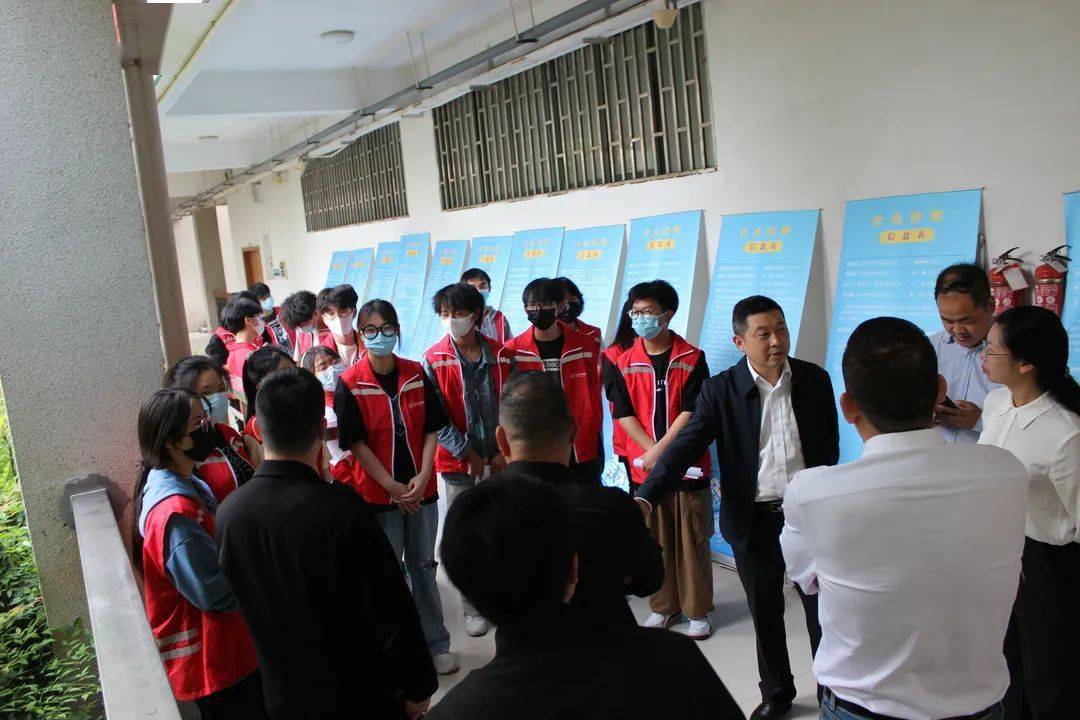 Under the dual predicament of the tense international situation and repeated epidemics, enterprises and institutions in our city have frequently made new moves in the "introduction of talents, cultivation of talents, retention of talents and utilization of talents", showing a positive and promising attitude of attracting talents, and creating a "one pole" for our city.